Welcome to
my Garden of Friendship
Page!

I created this page especially for my Garden of Friendship friends!
I am proud to be a member of the Garden as of 26 October, 2001.





My first welcome gift, from Cathie!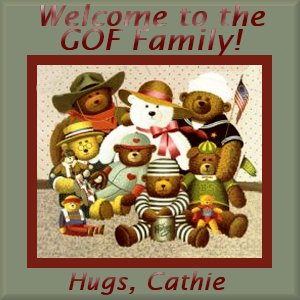 I have since recieved many more gifts and cards, many of which you may view in my guestbook>
Free Graphics:
I have created a sunflower graphics set for you!
It is derived from my photos. I think you're going to love it!
Click Here to get it!.
and
Here is a banner that I created for this page, but any and all of my Friends are welcome to download and use it to link to your own
Garden of Friendship pages.


These images were all derived from my photo, True Sunflower, for which I hold all copyrights.